I recently started using Weathergraph. I've been happy with Snowflake Weather on my iPhone, but less so on my Apple Watch. Weathergraph has a great watch app and complication, and it's even better with the new icon theme and precipitation probability display that were added in the 1.0.96 update. For some reason—maybe the location-based updates—it does not seem to be subject to the watchOS 8.5 bug that prevents my other complications from updating automatically. And, unlike Apple's complication, it can show the last cached forecast when there's no network connection.
The basic design feels like an evolution of Weather Line and Weather Strip, but I think Weathergraph shows the information better. The display is very configurable, so I can choose to show wind speed but not wind direction, humidity but not the dew point, and the UV index but not the atmospheric pressure. Unfortunately, the rain percentage is shown as a light blue area with no scale or label, so it's not clear what the percentage is except in relative terms. I like how you can choose the zoom level and how it can be different for the phone, the watch app, and the watch complication.
The main drawback is that it only supports a single location, which cannot be set manually, so you can't use it to plan travel. So right now I'm using Weathergraph in combination with Snowflake.
Weathergraph Pro—which includes Foreca, Dark Sky, and realtime forecasts—is $3.99/month, $19.99/year, or $49.99 for a lifetime license. Below are some screenshots comparing it with other weather apps that I have installed.
Weathergraph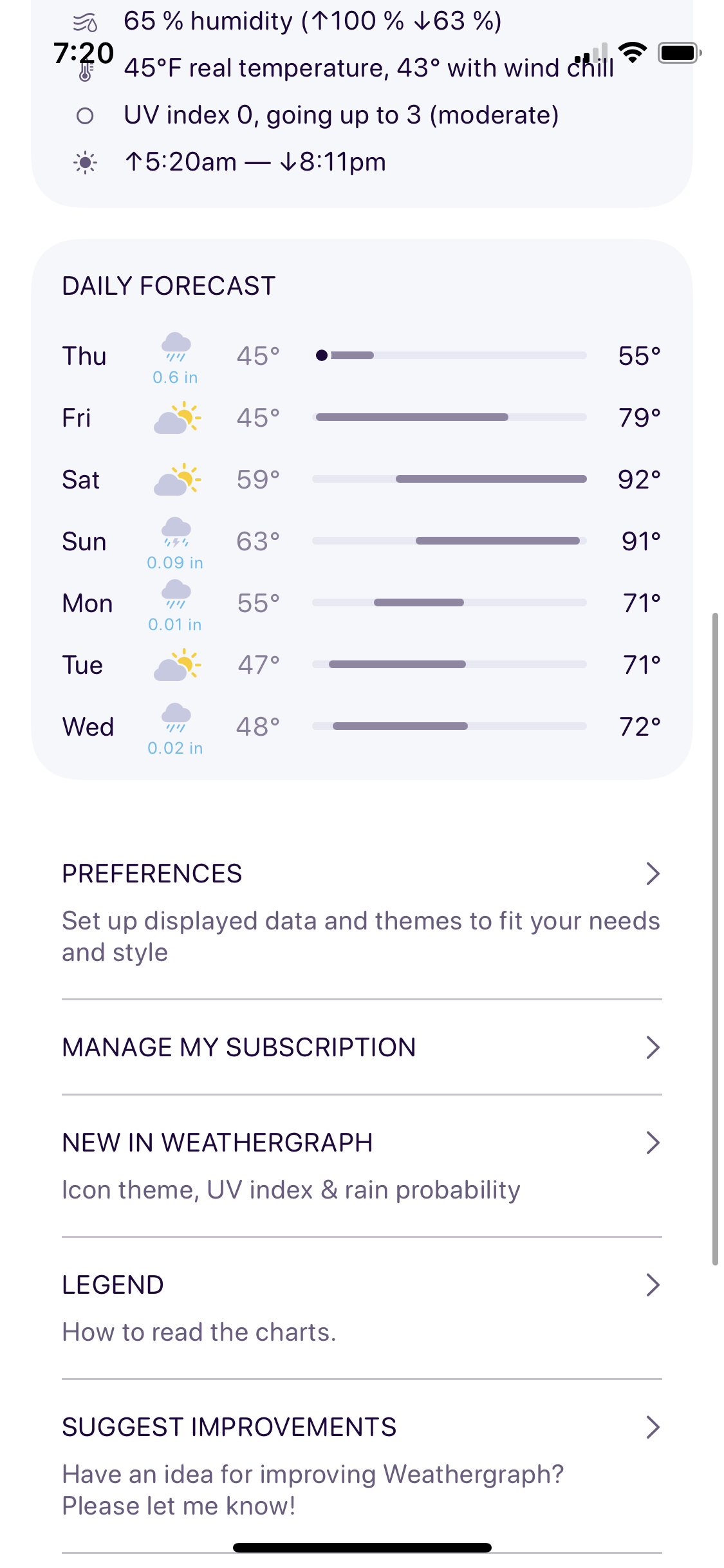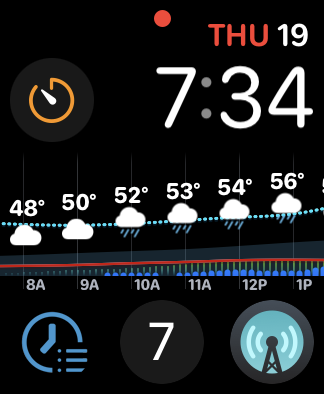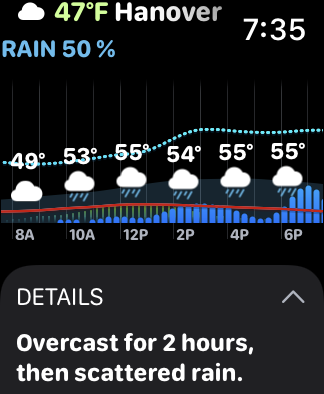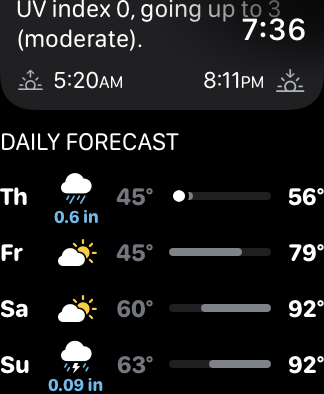 Apple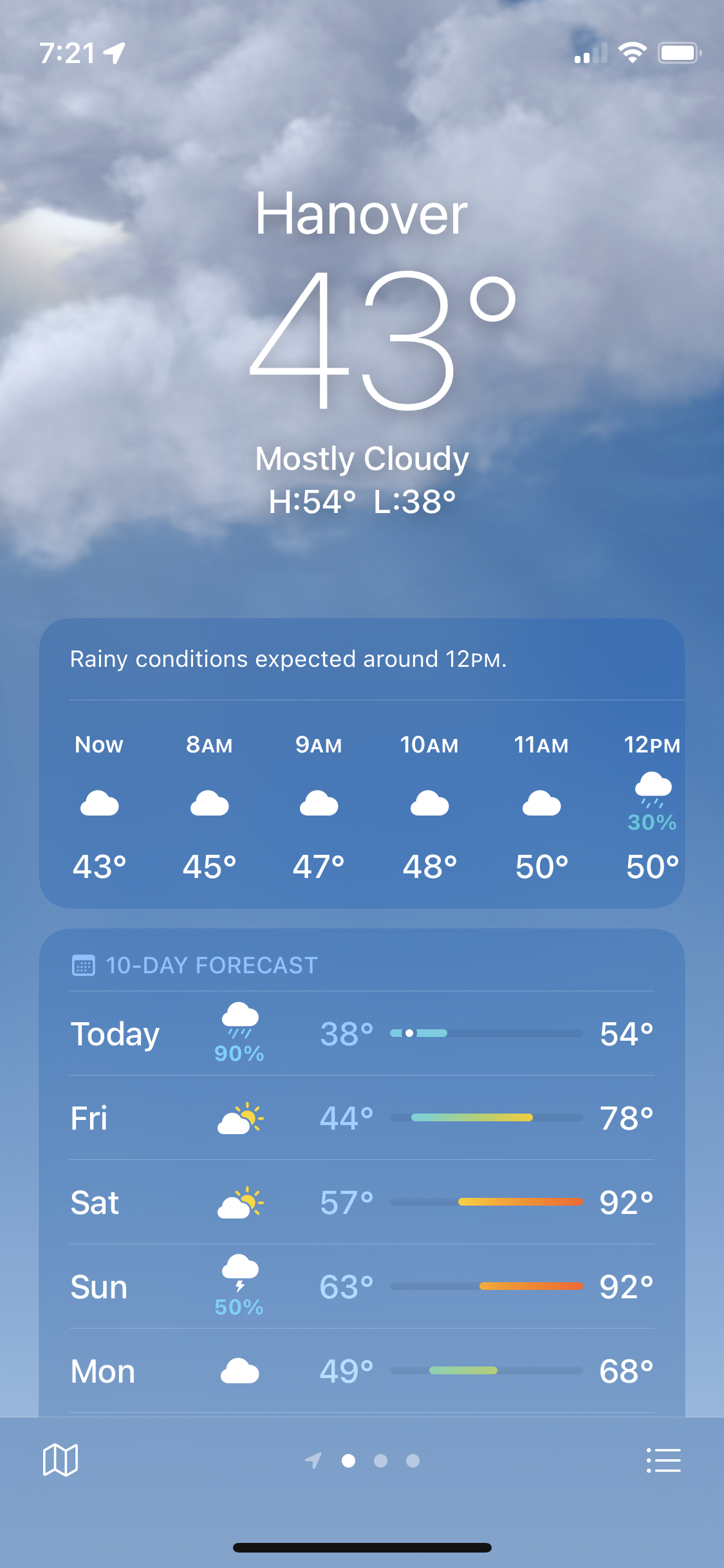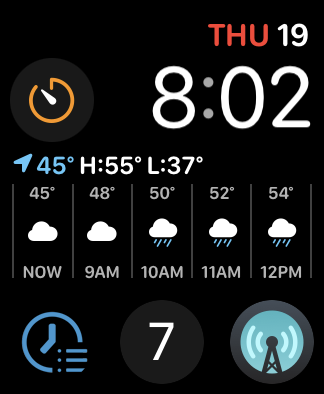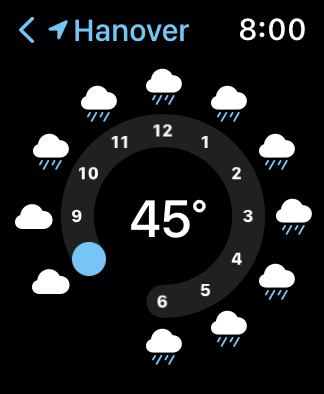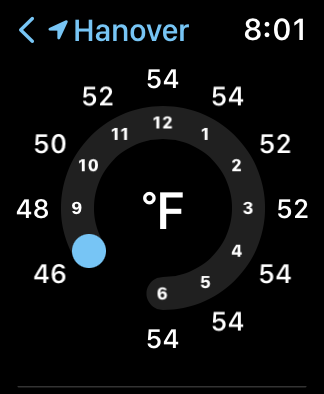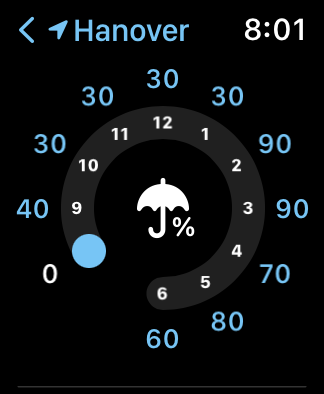 Snowflake Weather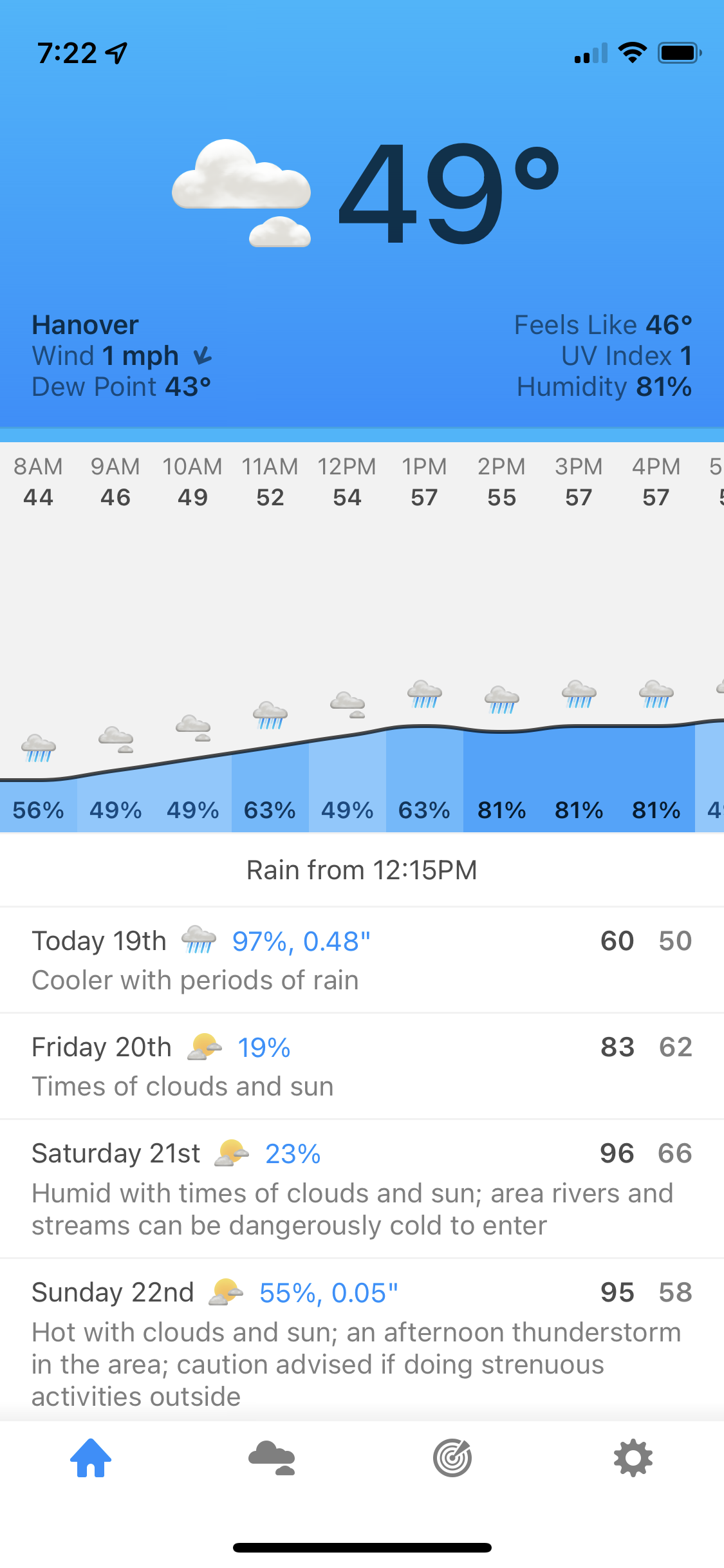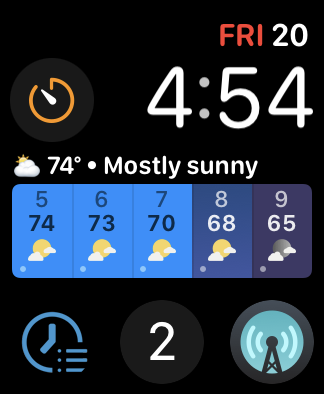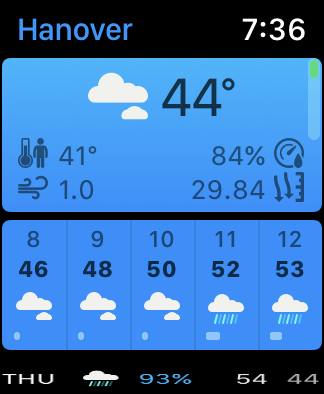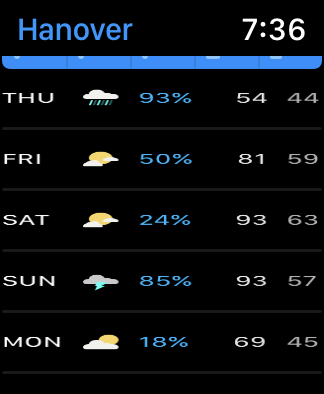 Weather Strip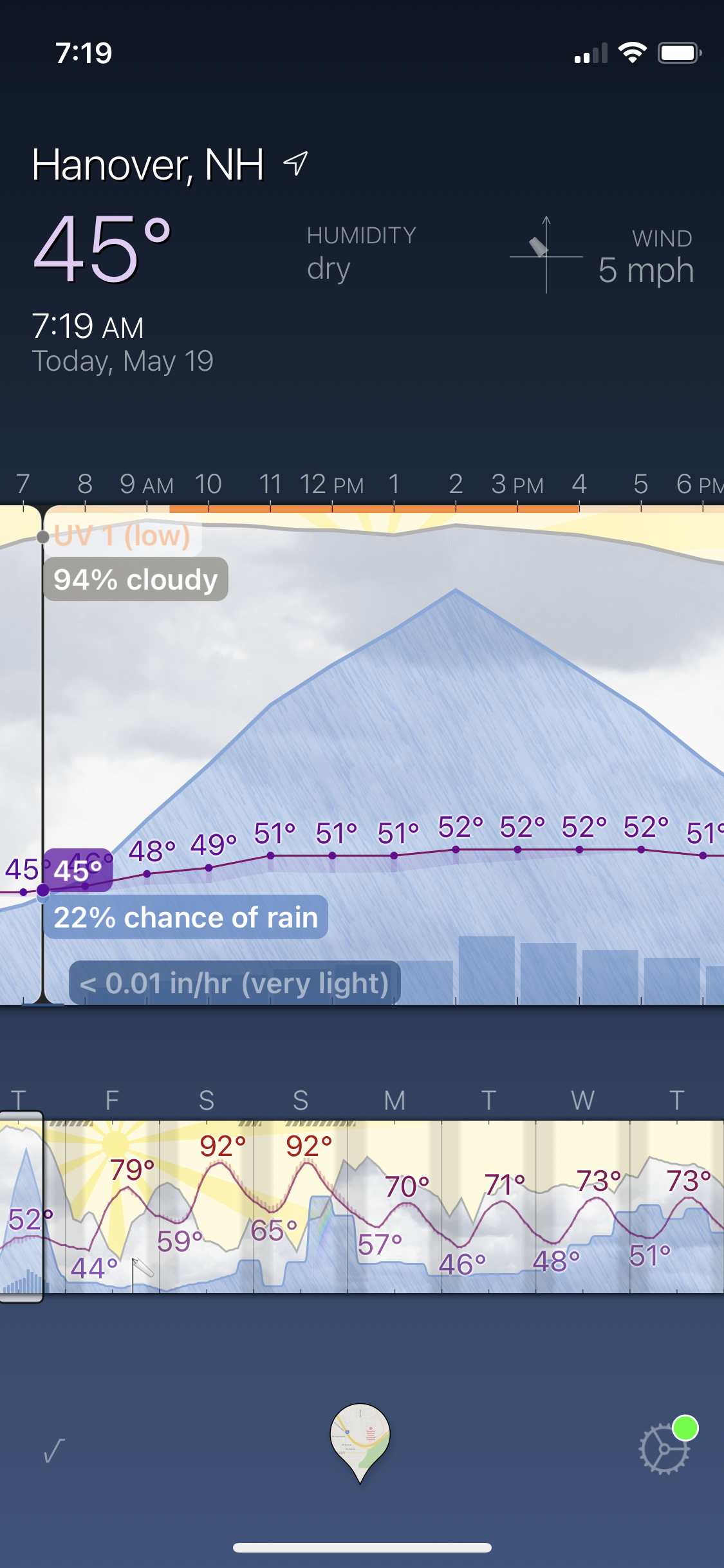 CARROT Weather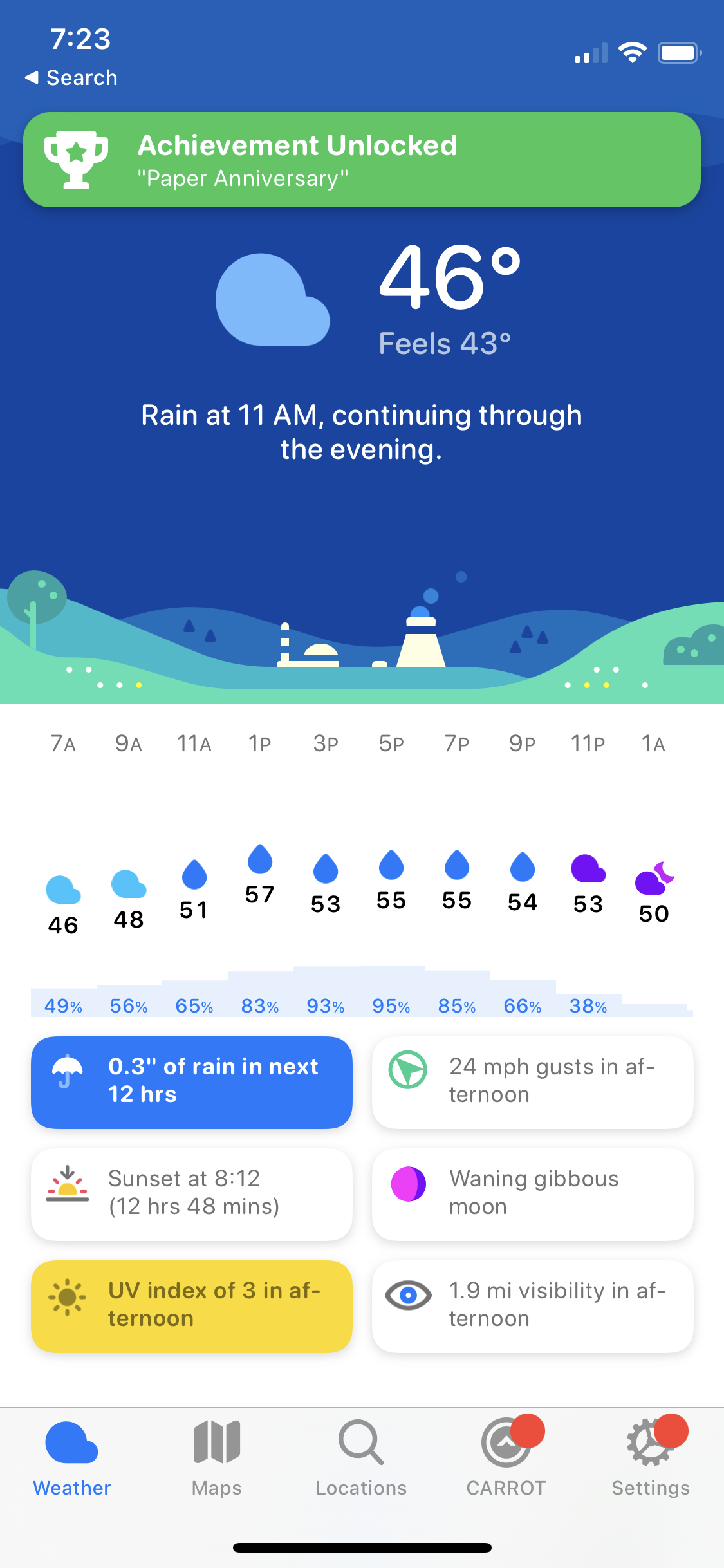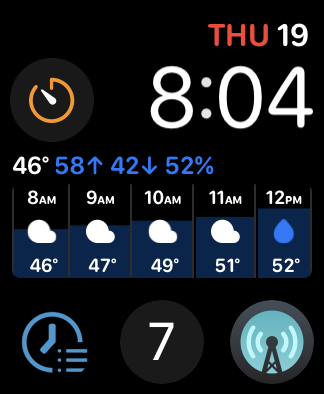 Previously:
Leave a Comment