My thanks to Magic Lasso for sponsoring the blog this week.
Magic Lasso Adblock is an efficient and high-performance ad blocker for the iPhone, iPad, and Mac.
It allows you to experience a cleaner, faster web—without ads. As a native Safari content blocking extension, Magic Lasso blocks intrusive ads, pop ups, and trackers when browsing the web.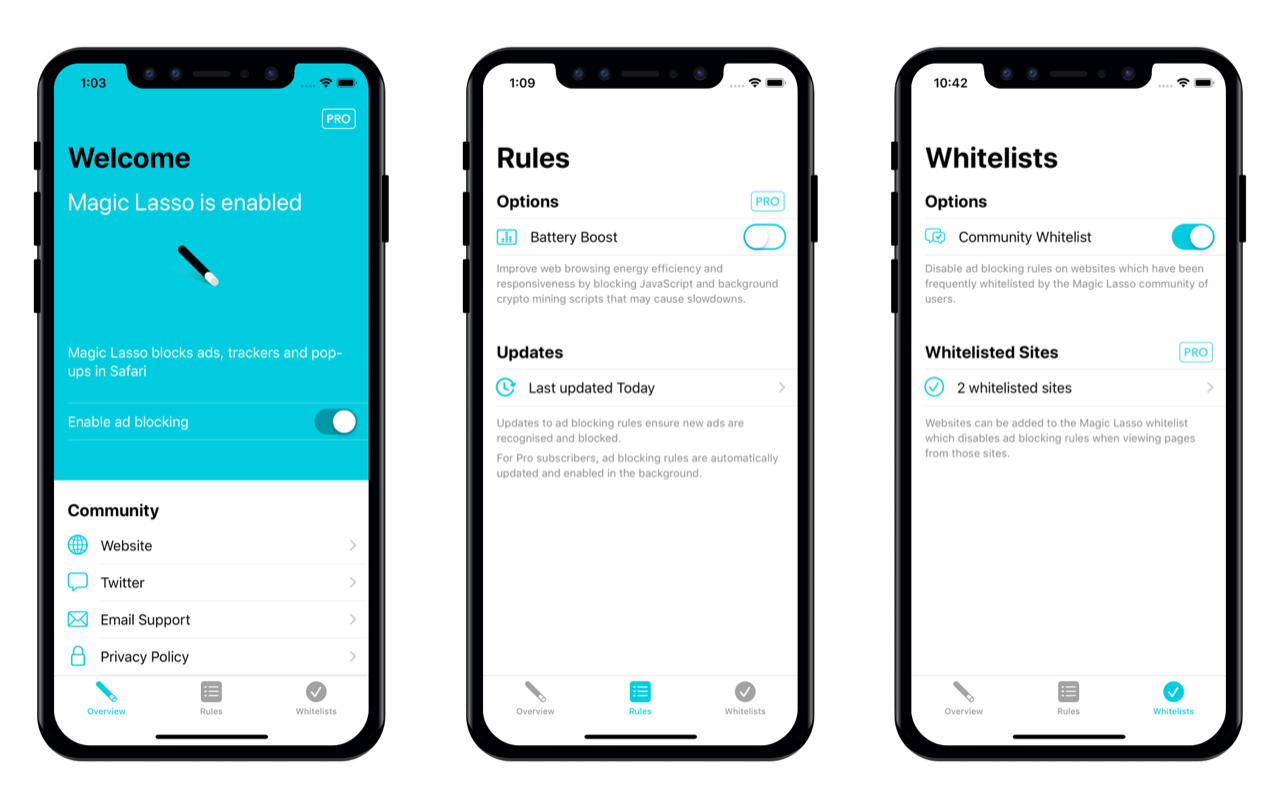 Magic Lasso Adblock provides a 2.0x speed increase on common websites, improves your privacy and security by removing ad trackers, and works with Safari across all Apple devices. It's as if Apple themselves had designed an ad blocker.
And unlike some other ad blockers, Magic Lasso Adblock respects your privacy, doesn't accept payment from advertisers, and is 100% supported by its community of over 150,000 users.
Download for free today via the Magic Lasso website, the App Store, and the Mac App Store.