In Mavericks Font Smoothing, I noted that there has been a regression in the quality of text rendering in Safari (and some other apps). I thought this was due to a change in Mavericks. However, I noticed a similar change when updating from Tweetbot 1.3.3 to Tweetbot 1.4, with both versions running on Mavericks: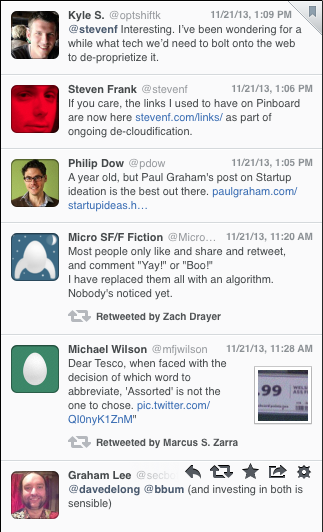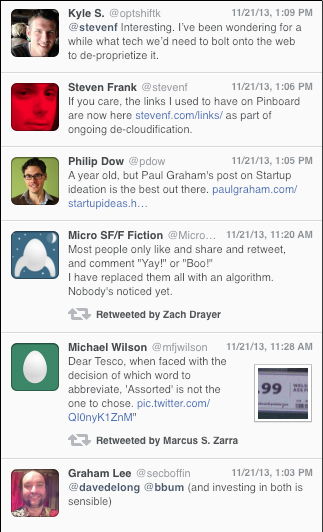 Basil Shkara, developer of the new Bee Mac client for FogBugz, thinks this is due to Tweetbot using layer-backed views. This sounds like a likely explanation. Text rendering has always worked differently in Core Animation layers, for example with subpixel anti-aliasing not being supported. It's not clear to me why regular anti-aliasing has to use a different algorithm, though. In any event, I would happy to trade animations and super-fast scrolling in order to get better text rendering back.
6 Comments
Stay up-to-date by subscribing to the Comments RSS Feed for this post.
Leave a Comment